6121 Fern Flat Road, Aptos, CA 95003
Asking Price: $799,000
8.4 Acres · Existing structures · NEIGHBORING NISENE MARKS
In the Santa Cruz Mountains just seventeen minutes from Aptos Village is a property unlike any the market has seen in recent years. Eight and a half breathtaking acres spread across a redwood forest, through meadows and up to a ridge with views of the surrounding mountains and down into The Forest Of Nisene Marks State Park.
Fern Flat has existing structures on site, electricity and well water with multiple locations ideal for building a charming mountain home, guest cottages or other facilities you wish.
Are you ready to create the retreat of your dreams? The possibilities are endless.
Looking to buy or sell in Santa Cruz County?
One of the nation's top redwood scientists, Steve Sillett, and his team recently visited the property and the forest in Nisene Marks State Park behind it to study some of the trees. The tallest tree they measured is 87 m (287 feet) tall, which is astounding considering the age of the forest (logged 1890s). As far as they know this is the tallest second-growth forest around.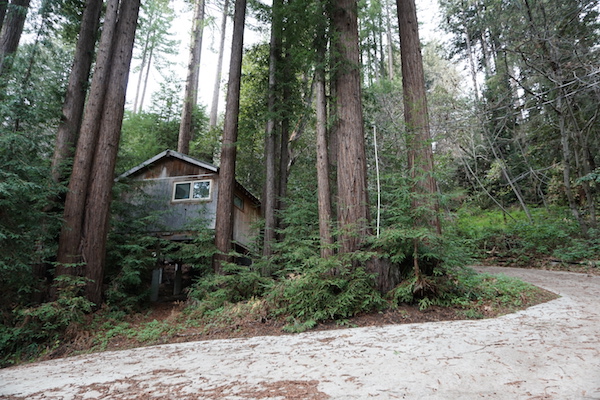 Looking For Your Dream Home?
Let's Go Find It.
Selling Your Property In The Future?
We'll make it shine.
For more information or to schedule a private showing, please contact us:
THE KROFT & HULSEY TEAM
Keller Williams Realty
831.431.8787 (Direct)
831.854.7489 (call/text Liz Kroft)
831.295.8509 (call/text Lance Hulsey)
sccoastalliving@gmail.com
calbre 01937727, 01724888
Top 10 teams in the Northern California and Hawaii Region at Keller Williams Realty in July 2017

Top 3 teams at Keller Williams Santa Cruz in Q2 2017

Top 3 Santa Cruz realtors on Yelp
Website design by Liz Kroft. Go ahead, put this team to work to powerfully market and sell your property too.