The housing market is softening, not just in Santa Cruz County but across the country.
Every year Buyers are less active during the holiday season, but in 2018 the local market started to slow down earlier and more dramatically than recent years.
In just six months, the housing market has done a complete 180. What was a sellers market in May has turned into a buyers market, with "For Sale" signs virtually being ignored in that time. Damian Trujillo from NBC Bay Area reports.
Don't believe everything you see on the news, duh.
Hopefully we all know well enough not to believe everything we read or hear about on the news. Before I get too deep into things, lets ensure we're on the same page: the market has not turned into a buyers' market. What it has done is slowly start to shift into a lower gear and move more towards equilibrium.
What does this shift look like? For one, housing demand began to shrink earlier in the year as larger numbers of buyers became more cautious with their buying decisions.
Affordability continued to erode throughout the year as wage growth was unable to keep pace with home price appreciation and rising interest rates. As a result many would-be buyers have decided - or been forced - to put their dream of homeownership on hold, trusting that prices will come down eventually.
So instead of competing in multiple offer scenarios like 2017, many buyers are waiting until there is more clarity in the market.
What Is Causing The Slowdown
There are three fundamental drivers of the shift in the housing market according to a study by Goldman Sachs economists:
Mortgage rates have increased, putting pressure on affordability.

House prices have grown faster than rents and incomes since 2012, exacerbating the impact of rising rates.

The 2017 tax law changes reduced the tax benefits of owner-occupied housing relative to renting.
I would contend that there are additional factors at play contributing to the softening market:
Interest rate volatility (they have yo-yo'd this year)

It was an election year

Ongoing limited supply of homes for sale
The billion-dollar question that everyone is looking for an answer to is what does all this mean for housing next year? If the expectations about the 2019 market can be summed up in one word, it's this: Balanced.
Santa Cruz County Real Estate In November
Santa Cruz County home sales ground down in November, a combination of seasonal cooling along with more buyers taking a wait-and-see approach before plunging into a record-setting market.
Closed sales of single family homes in the county dipped 25% compared to November of last year, with 135 sales recorded on the MLS (multiple listing service). In fact, home sales in November were the lowest for the month since 2015.
Homes took longer to sell too, sitting for an average of 48 days. This is compared to 44 days in October and 43 days in November 2017.
As homes sit longer, sellers begin to get panicky. Many are still of the mindset that they'll receive multiple offers above asking within one or two weeks. As a result price reductions continue to be more common. In November 43% of the single family homes that sold reduced their price by an average of 9.5%.
Sellers typically adjust slowly to changing markets and price their homes higher with room for negotiation. A large share of price reductions does not indicate a huge market adjustment, but rather ambitious sellers or inexperienced agents coming back down to true market value.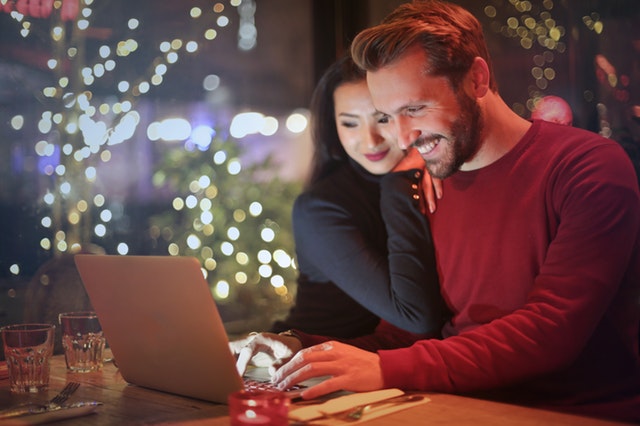 What does the changing market mean for you?
Home Values
Price growth has slowed this year as buyers pulled back from sky high price tags and we appear to be in the throes of a psychological shift in the market. It can only go up, up and away for so long.
In November the median price in the county dropped to $865,000, down 2.3% from October and 1.1% from November 2017. Now I know what you're thinking, "that's hardly a drop!".
In mid-2016 Santa Cruz County home prices overtook their pre-crisis peak. Since then prices have climbed to new records, reaching a new high this year. The median price surpassed its prior peak this March at $910,000 and then again in June at $931,250.
In addition to the price reductions mentioned earlier, homes are selling for increasingly below the asking price. The average home received 98.35% of its asking price in November compared to 99.11% in October. Of those that sold, only 25% received more than their asking price.
After months and months on a runaway track, home prices this year have started to temper and will continue to moderate in the upcoming year. Analysts are anticipating 2.2% to 3.79% growth in prices - a considerable cooling compared to recent years.
Let's Talk Inventory
The Santa Cruz County market saw its typical seasonal inventory drop off in November, with 122 single family homes listed for sale. This is down from 204 listings the previous month. Don't despair though, year-to-date inventory is 1.6% higher than it was for the same time period last year.
Despite this little uptick the market still only has 2.4 months of inventory (this is how long it will take for active listings to be sold essentially), which is well below the long-run average of 5.7 months. Markets are often defined by months of inventory:
Sellers Market: Anything below four months of inventory

Equilibrium: Between four and six months of inventory

Buyers Market: Anything above six months of inventory
One study I read recently revealed that homeowners have not been moving as often as in previous years, with a typical family owning their home for 11.5 years before selling. This is the longest in at least the last 38 years. This trend is especially obvious for older generations with Baby Boomers having a 15 year tenure and the Silent Generation 30 years.
Baby Boomers blame millennials for everything, but WHO PUT CARPET ALL OVER THESE HARDWOOD FLOORS, PATRICIA?
This slower turnover is one of the primary reasons for the housing supply shortage with several factors at play behind this current trend:
Demographic Shift - Baby Boomers, the largest home owning age group, are aging into the years of 55+, which is a period in life that typically doesn't move as much as those who are in their 20s, 30s and 40s. With an increasing number of Boomers not selling their homes, fewer housing units are being turned over, resulting in a shortage of supply.

Lock In Effect - Many homeowners locked in their fixed-rate mortgages at a low level when rates hit bottom in 2013 and do not want to sell now because they would have to pay a higher rate if they were to buy another property.

Financial Reasons - Homeowners do not want to sell as they would likely end up paying a higher property tax if they were to move to a higher-priced home, and the capital gains tax for the home sold could be substantial for some.
And Then There Are Interest Rates…
Though the market is slowing down, Buyers are not out of the woods yet. They likely won't be for another few years. While there are more homes for sale, rising mortgage rates are swiftly eating into what buyers can afford to pay.
Rising rates and home prices, while they will be gradual, will likely overshadow any inventory growth in 2019.
Forecasts predict that rates will average 5.3% and hit 5.5% for a 30-year fixed rate mortgage by the end of next year. That would make the average home purchase roughly 8% more expensive per month than in 2018.
A Slowdown, But Not A Crisis
With the median price surpassing its previous record high this year and likely continuing to increase at a modest level next year, there are concerns that the market is in the bubble zone.
The market has clearly started correcting over the past few months. Interest rates have risen, reducing affordability and dampening buyer demand. However, inventory is pushing above the anemic levels that fueled price growth and now we have a more balanced market.
The slowing in the pace of the market shouldn't be seen as leading to a new crisis. So lets talk about what we know and avoid speculation.
At this time of year, inventory naturally declines through December 31st and picks up steam again in late February or March.
First-time buyers' exposure to financial risks has been greatly reduced since the last cyclical peak in 2006. Many first-time buyers over leveraged back then by putting zero down payment, taking in more debt with a second loan and financing with risky mortgage instruments that they might not have fully understood. The landscape for mortgage finance is different today when compared to a decade ago, and while loan standards in recent years are considered tight by many first-time buyers under the current lending environment they are exerting more discipline on themselves and managing their financial risks more wisely than before.
Looking Ahead To 2019
With the burn-out in home prices, and rates rising, housing has been inching toward normal in 2018 and is anticipated to continue to stabilize through 2019.
2019 looks to be a pivotal year as the market continues to cool and transitions from one marked by robust recovery into one more in line with historic norms, and gradually more balanced between buyers and sellers.
2019 For Buyers - Buying a home will be an even more expensive undertaking in 2019 as mortgage rates and home prices continue to rise. Buyers who are unable to stay in the market will find less competition as more buyers are priced out, but feel an increased sense of urgency to close before it gets even more expensive. Their largest struggle next year will be reconciling wants, needs and budget versus the heavy competition in recent years. Its not a horrible time to be buying, interest rates are still historically low and competition may be waning.
2019 For Sellers - Although it remains a seller's market, sellers will need to be mindful of their increasing competition and shouldn't necessarily expect to name their price and get it in full - a change from the past few years. Above-median priced sellers may find it will take longer to sell and requires offering incentives such as price cuts or other offerings. With less demand in the market, there will be fewer bidding ward and multiple offers. However, with inventory expected to remain limited by historic standards, sellers who price competitively can still walk away with a handsome mount of profit, but not the price jumps observed in previous years. Its not a horrible time to be selling, it is still a sellers' market.
Summary
We are moving from an incredibly hot real estate market into a more normalized one, but remember this doesn't mean a buyers' market. Is this a deep breath for the market before it starts to march back u, or the starting phase of a true downturn in real estate values?
What matters most is paying attention to your neighborhood and your needs. People in general buy and sell homes because of timing in their lives, not timing in the market.
Whether you are selling or buying, focus on a long-term strategy and make decisions you can afford and that fit your lifestyle.
PHEW. Did you catch all that?
There is A LOT going on in the market right now and even more in store for 2019. We're here to help provide clarity and a strategy for you.
THE KROFT & HULSEY TEAM
Keller Williams Realty
831.431.8787 (direct)
sccoastalliving@gmail.com
Curious what this means for you and your real estate goals? Give us a shout.