The Santa Cruz County housing market has been a bit of a roller coaster lately. After trending down slightly in April and May the market did an about-face and headed back in the direction it has predominantly been going. That would be up, up, up in case any of you are wondering.
Fed up is what many people are as a result. Frustration with Santa Cruz County's housing market surged in 2018. The ongoing housing shortage has impacted nearly everyone, from fast-food workers to tech employees, all across the Bay Area. A recent news story revealed that a six figure income is now considered low income in San Francisco where the median home price is around $1.6 million.
As if the shortage of homes for sale wasn't tough enough, now rising interest rates are making the summer buying season extra challenging.
Buyers seem to be holding out for the market to shift, crossing their fingers in hopes that more homes will be for sale and prices will eventually cool. Sellers, on the other hand, seem to be holding out thinking that there is more appreciation still to come.
PRICES
At $931,250 the median price for a single family home in Santa Cruz County increased 8% from May to June and also 8% year-over-year. Thats fast, but not double digits like year-over-year price increases seen in San Francisco (10.9%), Seattle (13.1%) and Las Vegas (12.7%).
Santa Cruz County's housing market has been plagued by low inventory of homes for sale and increasing demand. The basic principle of supply and demand means that low inventory has contributed to the continuous and accelerated price growth in our market.
In 2017 36% of homes sold above their asking price, up from 28% in 2012. Halfway through 2018 and we are at a whopping 50%.
Oddly enough, more homes reduced their price before accepting an offer in June; 22% compared to 15% in May. Homes received an average of 0.96% above their asking price in June compared to 2.09% in May. The days on market increased from 25 days in May to 28 days in June (meaning they are taking longer to sell). All of this tells us that while the market is still appreciating, things aren't flying off the shelves in a frenzied bidding war. For a successful sale Sellers need to be smart about pricing their homes and perhaps not get too greedy with their asking price right out the gate.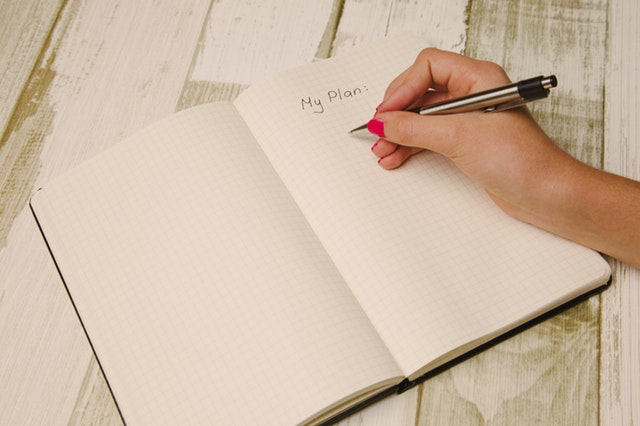 Every home has a unique pricing strategy.
The ongoing housing shortage has been driving home prices up well above income growth. Prices are typically rising more strongly in the lower price brackets, while prices of expensive homes are beginning to level off.
Prices of homes combined with rising mortgage rates and steadily increasing interest rates is causing buyer apprehension. Increased inventory of homes for sale will be critical for future affordability. Across the board today, buyers and sellers believe home prices will continue to rise over the next six months and inventory will remain about where its been.
INVENTORY
Now lets dig into inventory a bit more since it remains the driving force in Santa Cruz County real estate, affecting everything from rising prices to household formation. Improving supply will be critical to improving buyer optimism and helping to remove some of the barriers holding back potential buyers, especially first-time buyers.
In June 241 single family homes were listed for sale, down from 265 in May. Halfway through the year now we are almost exactly where we were this time last year; with 1160 and 1166 homes listed for sale respectively.
The months-supply is currently 2.2 months, up from levels below 2 months earlier in the year and in Q4 of 2017. This is still low. A housing market with 4 to 6 months of inventory is generally considered equilibrium for buyers/sellers.
Although the majority of the area's realtors describe things as competitive and fast-moving, low inventory is stalling the market. It is true that homes are selling quickly, in an average of 26 days in Q2 of this year (the fastest since Q2 of 2015 at 25 days), but would-be buyers aren't finding homes to purchase and would-be sellers aren't finding replacement properties to move into.
WHAT TO DO
Mortgage rates are inching up to their predicted level of 5% by the fourth quarter of 2018. Interest rates aren't likely to be this low again for years. Locking in the lowest interest rate you can, as soon as you can, may be the most critical step to take after getting pre-approved with a lender.
A general rule of thumb is that a 1% increase in interest rates decreases buying power by about 8% (when including property tax and insurance). Perhaps now is the time to buy or sell your home.
It is a good idea to be as prepared as you can be before you actively search for a home. Check your credit and work on any issues you may find. Save your cash for the down payment and closing costs by setting aside excess funds from debt reduction into savings.
Looking for the right lender?
Meet a few lenders and choose one so that you can start the credit approval process. This process is different than a full mortgage approval because it happens before you have identified a property to purchase. A buyer with a full credit approval with a lender, compared to a formal pre-approval, can potentially compete with cash buyers. With the exception of an appraisal and possible review of a homeowners association, they're positioned to close their loan quickly.
SUMMARY
The current housing market trends are pretty unusual (historically speaking) and creating a false sense of security for both buyers and sellers.
In what is typically a normal housing market, there is usually a fairly balanced mix of winners and losers. Lately it has become abundantly clear that current real estate trends are anything but normal, and that this deck might be stacked - even against those who appear to be holding a winning hand. Home sellers look to be sitting pretty, poised to cash in on several years of quickly accruing equity and holding the power when it comes to offers from buyers. Yet when those sellers need to turn around and become buyers themselves, they find they're right back in the losers column, forced to deal with the same crazy competition and swiftly rising prices as everyone else.
Many first-time buyers should, theoretically, be primed to take advantage of lending standards that have loosened quite a bit since the peak of the recession and mortgage interest rates that remain close to historic lows even after their recent rise, but a near-total lack of available homes for sale in the most affordable segments of the market means that these typically lower-budget buyers are forced to save longer to buy a more costly home and may have to move their home searches into more affordable areas especially as rents continue to rise as well.
We should expect to see home prices continue to rise through the summer and early fall. Mortgage rates have leveled off for the time being and we are continuing to see inventory levels relatively unchanged year-over-year.
Its not all doom and gloom though, plenty of buyers and sellers are finding great success out there. It just takes a bit more patience, strategy and having a highly experienced Realtor and lender on your team. So don't take it all as a sign that you should abandon your plans to buy or sell a home. You just need to know what to do in a changing real estate and mortgage market to beat the odds. My team is ready when you are.
WE'RE ALWAYS GAME FOR A GOOD COFFEE DATE OR HAPPY HOUR BEER AROUND TOWN AND A CHANCE TO CHAT REAL ESTATE.