It is hard to argue against the Bay Area having some of the most notable, yet strangely unique homes in all of the United State. If you don't believe us, take a drive through Santa Cruz County (certainly the mountains) and take pictures of the homes that stand out to you. If you do this correctly, you should have an album that accurately reflects the diverse values of the area. The homes highlighted in this article are more than eye-catching; they each have a unique story that makes them iconic to the Santa Cruz area.
Keep on reading, you'll see what we mean and get ready to embark on a fun and interesting read about some of Santa Cruz County's unique and iconic homes.
1. Spaceship House, La Selva Beach
Fast Facts: Built in 1972, 700 square feet, 1 bed, 1 bath, currently for sale at $1,100,000
Can you imagine living in a house with no corners or closets? Welcome to life in the La Selva Beach "Spaceship House". The home was built by landscape architect Mary Gordon between 1969 and 1972. An unusually sculptural building, the 700-square-foot, white-stuccoed curio sits amidst a colorful garden, with the rolling Pacific visible just beyond.
The unusual house has all curvy walls and concrete flooring (reminiscent of the Guggenheim Museums's Frank Lloyd Wright-designed building, if on a much smaller scale), it's warmed by the owner's selective use of color and texture, mostly by way of bright pillows and a knotty Moroccan rug. While in the single loft bedroom there are "little nooks and crannies and spaces that bring your eye out"—details that work to abstract the room's modest dimensions—generous patio space and a riot of windows make the house as a whole feel uncommonly airy.
(Photos James Carriere / Courtesy of Chronicle Books LLC; description source)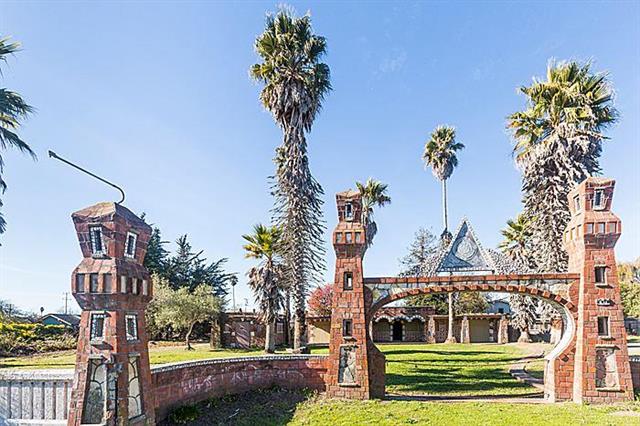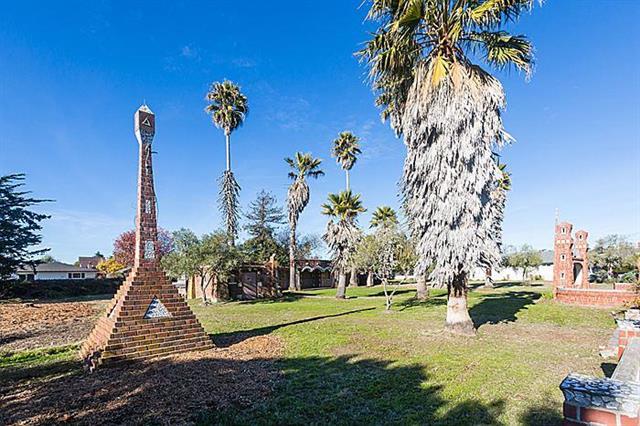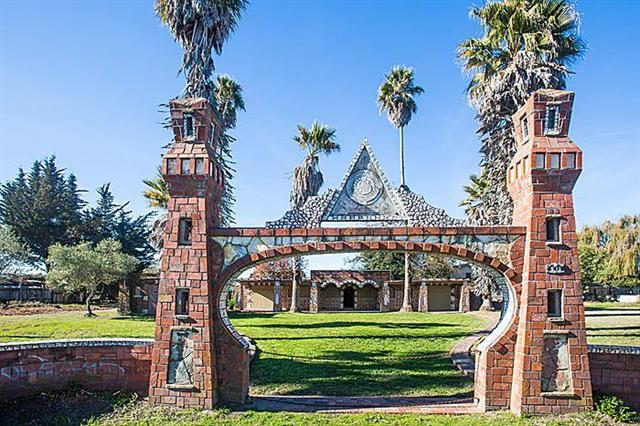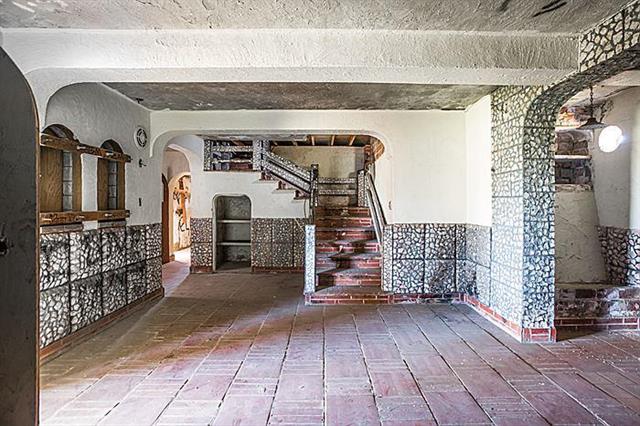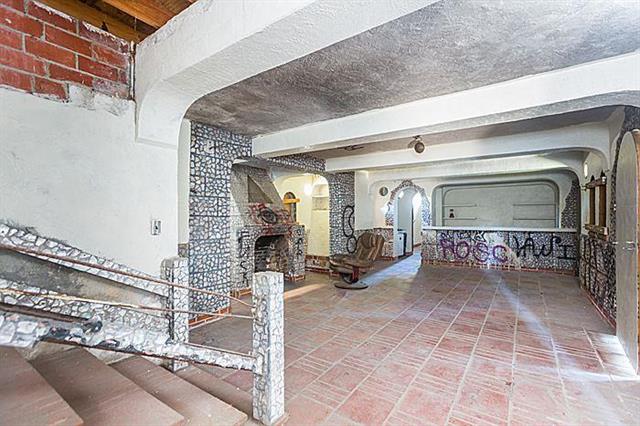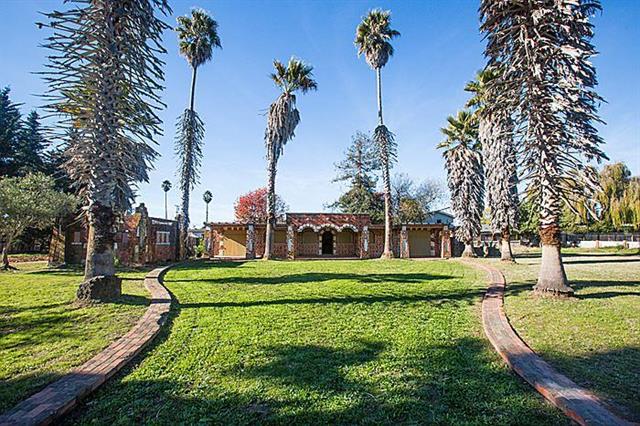 2. Court Of Mysteries, Westside Santa Cruz
Fast Facts: Built in 1946, 110 square feet, 2 bed, 1 bath, last sold in 2016 for $1,580,000
The Kitchen Brothers epitomized the popular saying "Keep Santa Cruz Weird" through their strange architectural designs and mystical leanings more than 50 years before the slogan caught on. Kenneth Kitchen was a bricklayer and Raymond Kitchen was a stonemason each with their quirky specialties: Kenneth's was submarine interference and Raymond's was the construction of large dome-shaped brick fireplaces.

In 1946 Kenneth Kitchen designed and built the abalone-inlaid brick temple known as the Court of Mysteries on Fair Avenue on Santa Cruz's Westside. According to neighbors, both brothers built at night by the light of the moon, due to their beliefs in Eastern mythology and also because neither brother obtained building permits.
Looking For A Home That Fits Your Family?
We'd love to help you find it.
An arched entryway, known as the Gate of Prophecy, is made of carefully placed bricks inlaid with abalone. At the top of the arch is a cement triangle decorated with a circle of abalone shells. A crescent moon sits at 12 o'clock and the sun at 6. According to an anonymous interviewee from the book The Sidewalk Companion to Santa Cruz Architecture, "Kenneth believed it was possible for [these symbols] to move. When they lined up over a point on axis with the [temple's] fireplace it would signal the end of the world, or at least the United States."
The abalones that decorate the mysterious triangle were collected from the local abalone processing plant's trash pile. Through the gate is the temple: a low-ceilinged brick building, also inlaid with abalone mosaics. Construction plans show that Kenneth was going to add a second story and dome, but never did. As one story goes, he was building the temple in an effort to win the heart of a local woman. The plan didn't work which may be why he ceased building and then disappeared without a trace.
There are many stories that surround the Court of Mysteries and no one knows for certain which are true. One such story is that submerged in the waters of the temple's brick well, Kenneth installed some sort of mechanism to interfere with the radio signals of German submarines.
(Photos MLS Listings; original source)
3. Submarine House, Los Gatos Mountains
Fast Facts: Built in 1973, 1927 square feet, 2 bed, 2 bath, last sold in 2006 for $1,459,200
In 1973, Harry Neal bought a grain silo, and with the help of a friend, dismantled the steel tower and brought it from San Jose across the mountains to Santa Cruz. Once used for storing hops to make beer by the Falstaff Brewing Company Neal had a very different purpose for the silo in mind.
Over the ensuing years, Neal turned the silo into his own unique home, with circular rooms, and a second metal tube with bay windows that protrudes from the master bedroom, making the silo even more "submarine"-like. Surrounding the home are a koi pond, a hot tub, and a studio for his bronze sculpture.
Though the original layout of the silo house were improvised by Neal, he has since involved the Palo Alto architect Bill Logan in its design.
Neal built a fence to keep deer and visitors out. He is a private person, and only one interview with him has been published, by the Los Gatos Weekly. His wife, Linda Barton, and his son, Clayton Gilly, share his home, along with their pet donkey, Homer.
The house can be seen from Mountain Charlie Road. Passing cyclists and neighbors have nicknamed it the "Submarine."
(Photos Mercury News, Atlas Obscura, Ziasus; description source)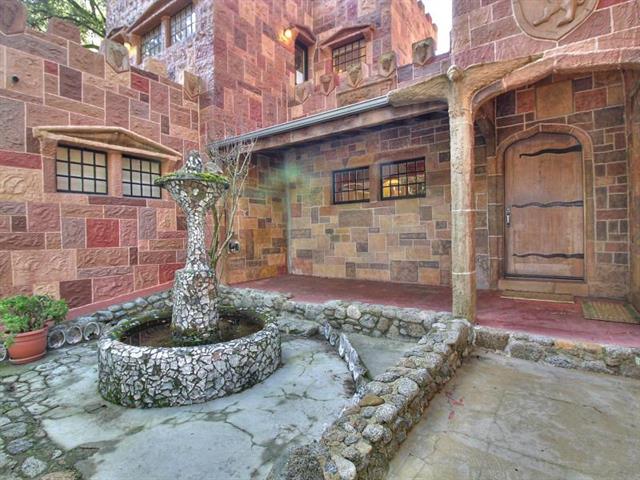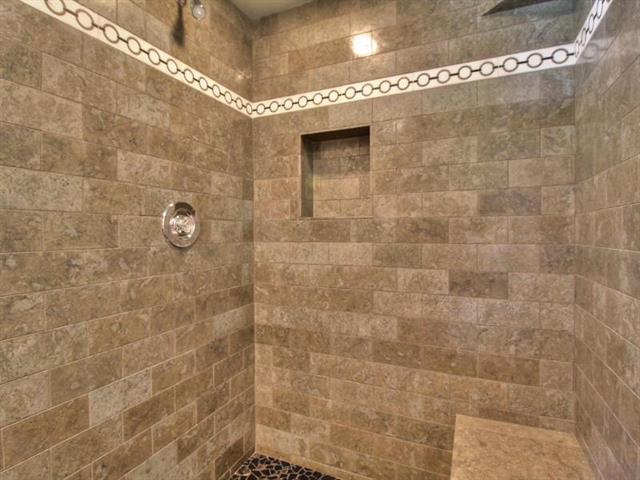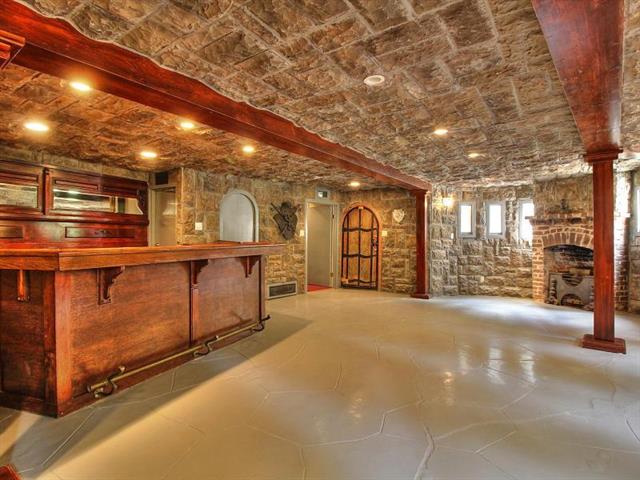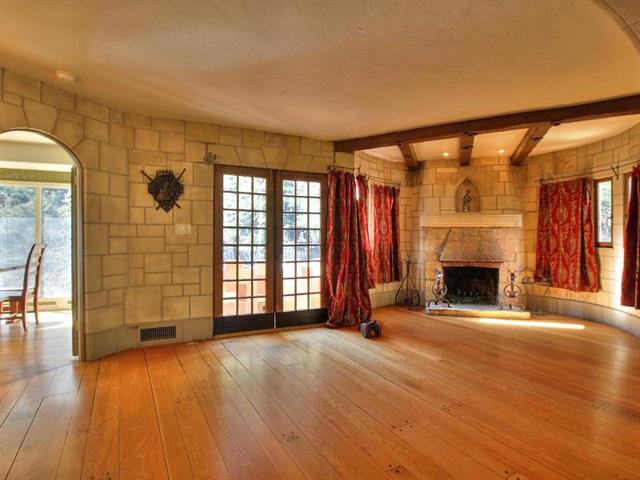 4. Howden Castle, Ben Lomond
Fast Facts: Built in 1927, 3,600 square feet, 4 bed, 5 bath, last sold in 2016 for $930,000
If you've driven on Highway 9 through Ben Lomond, chances are you've spotted this not-so-modest castle with loads of turrets, parapets, battlements, and more. Construction on Howden Castle was started in 1927 and completed in 1932 by stone mason and Scottish native Charles Howden. He fell in love with the land first, claiming it had the best fishing in Ben Lomond (Castle claims to have seen a steelhead in the river). Howden built the castle to harken back to the royal abodes of Scotland.
When the Howden family sold the castle to the Weatherly family, it took on the additional name of "Weatherly Castle," and Mrs. Weatherly opened it up occasionally for guided, paid tours. "Many people who grew up in this area will have been inside the castle on one of those tours," says Castle.
The home appears largely original, but has been upgraded over the years to meet more modern tastes and needs.
(Photos MLS Listings)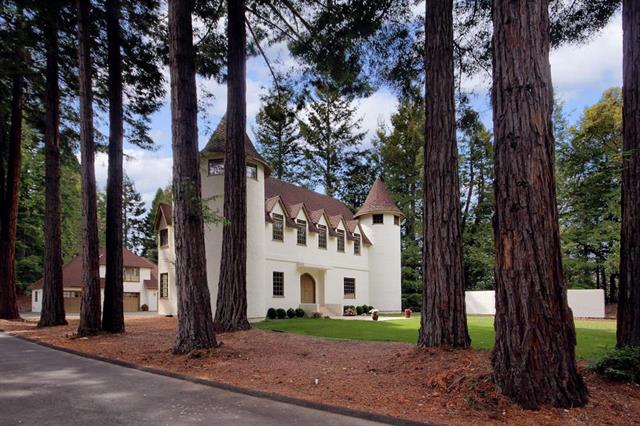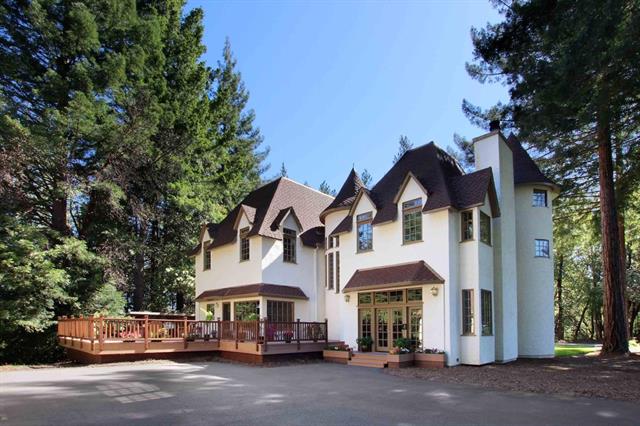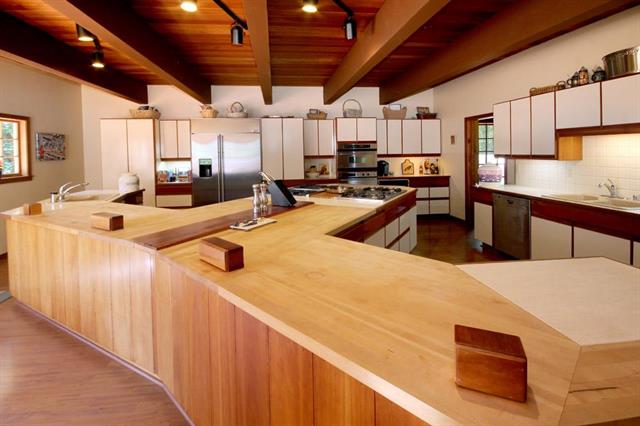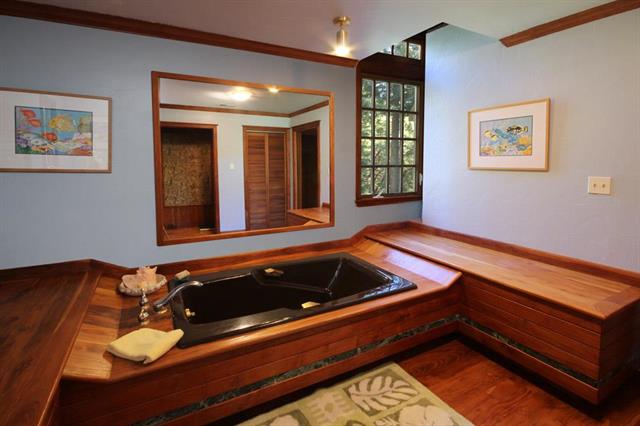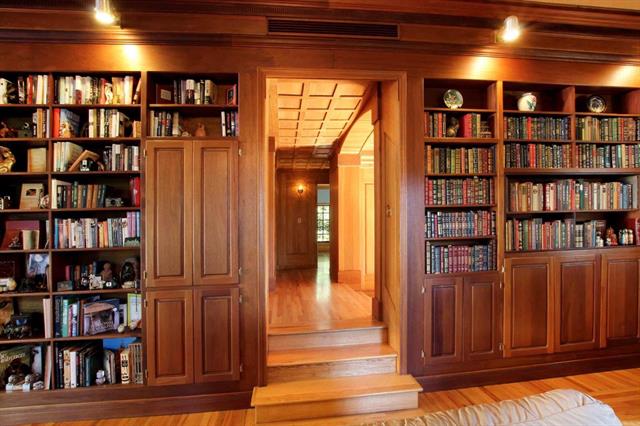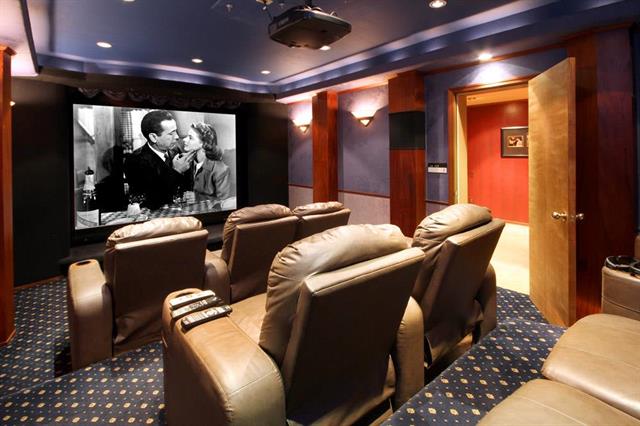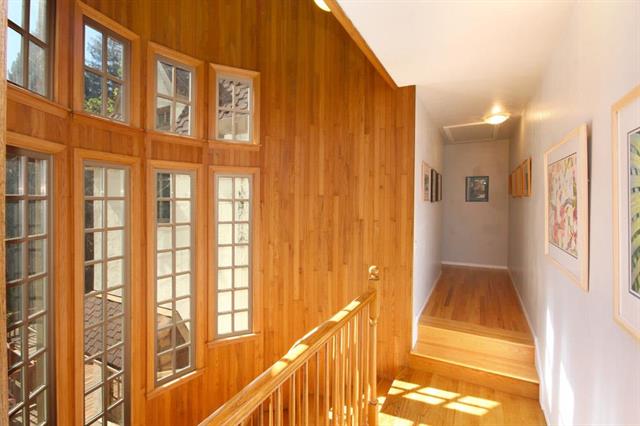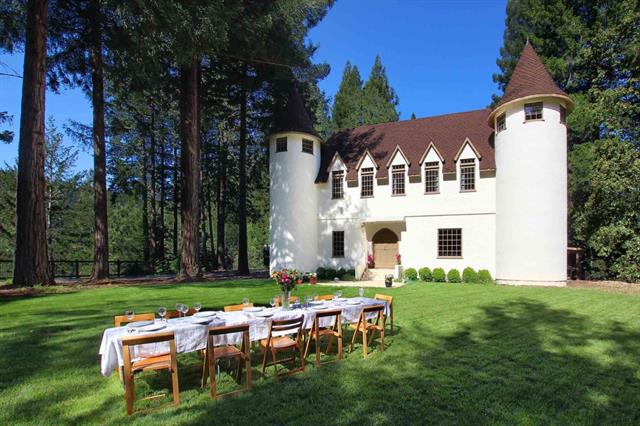 5. Alba Road Castle, Ben Lomond
Fast Facts: Built in 1980, 5890 square feet, 5 bed, 4 bath, last sold in 2017 for $1,790,000.
The castle-like exterior of this home may look like it belongs in the mountains outside a quaint French village circa 1680, but it is in fact located in the mountains outside the quaint Santa Cruz village of Ben Lomond and was actually built in ye olde 1980s on a nearly 11-acre property amidst the redwoods.
There is definitely a dedication to old-world craftsmanship in the entry, which is oak from top to bottom. Waltz into the living room and you'll find mahogany wainscoting, a carved mahogany mantel over the large fireplace, a floor-to-ceiling library along one wall, a built-in window seat and a raised circular stage with a baby grand piano. Even more amazing, all this fine detail work was actually done by the home's only owner, who designed and built the home himself after a fateful trip to the Loire Valley with his wife, according to recent listing agent Gordon Rudy.
And when we say he built it himself, we mean he built hit himself, from pouring his own foundation to crafting the three turreted towers four floors up. He did all the electrical and the plumbing, too, said Rudy, who added that the owner would work on the house on evenings and weekends when he wasn't at his day job as the town doctor. He learned all of his home building skills at local colleges, including a stint in Berkeley to learn woodworking. "He just built, built, built and it took about seven years," Rudy said.
Creating the chateau himself allowed the owner to put in details not found in other homes, like a secret lower-level theater, wet bar and wine room only accessible by pushing on the right wall hanging, which activates an electric switch and opens a wall on the first floor. But there's no secret button to push to find the home's aquarium. It's right where you'd expect to find it—in the master bathroom.
Then there's what Rudy described as the "hammerhead" double island in the kitchen, with twin cooking stations complete with two cooktops. That's right, in addition to being a doctor and a home builder, the owner is also a chef, Rudy said. "He's one of those guys who makes all other men seem substandard in our skills," he laughed.
(Photos MLS Listings; description source)
6. Mushroom Dome Cabin, Aptos
And what list of quirky Santa Cruz County homes would be complete without a dome house?
Airbnb has unlocked doors to some of the world's most glamorous places to spend the night, but the one booked most often may surprise you. Meet Kitty Mrache's Mushroom Dome Cabin, a tiny and cozy DIY geodesic dome loft that has amassed the most bookings (and a five-star rating) on the site—and is so popular that even her kids have to make a reservation to stay a night. Nestled in the Redwoods of Aptos, California, Airbnb's most popular rental may look modest on the outside, but its warm hospitality, enchanting interior, and gorgeous surroundings keep drawing people back.
Centrally located on the Monterey Bay in one of California's most beautiful landscapes, the Mushroom Dome Cabin is a remote retreat in nature that's still a convenient and quick drive to the beach and downtown Santa Cruz. Owner Kitty Mrache and her husband Michael first listed the property on Airbnb seven years ago, when the company was just a startup, and has been lauded as one of Airbnb's earliest success stories ever since. While the first visitors were mostly likely Bay area weekenders looking for respite from city life, increasing numbers of guests come from all over the world and many who book are interested in experiencing the Tiny House movement.
The cozy semi-rustic cabin comfortably houses three people and is divided into two levels: a main floor with a pentagon-shaped base and a loft level. The loft includes a double bed that offers views of the starry night sky through the partially glazed geodesic dome. The main floor comprises a couch that doubles as a narrow futon, a mini kitchenette, small dining area, and bathroom with a Travertine shower and Natures Head composting toilet. The cabin opens out to an outdoor patio shaded by oak and madrone trees. Hiking opportunities are abundant, as are year-round sightings of Anna Hummingbirds.
Did we miss homes on our list? we would love to learn about them!
We would also love to learn about how we can help you with your own real estate needs.
831.431.8787 (direct)
sccoastalliving@gmail.com