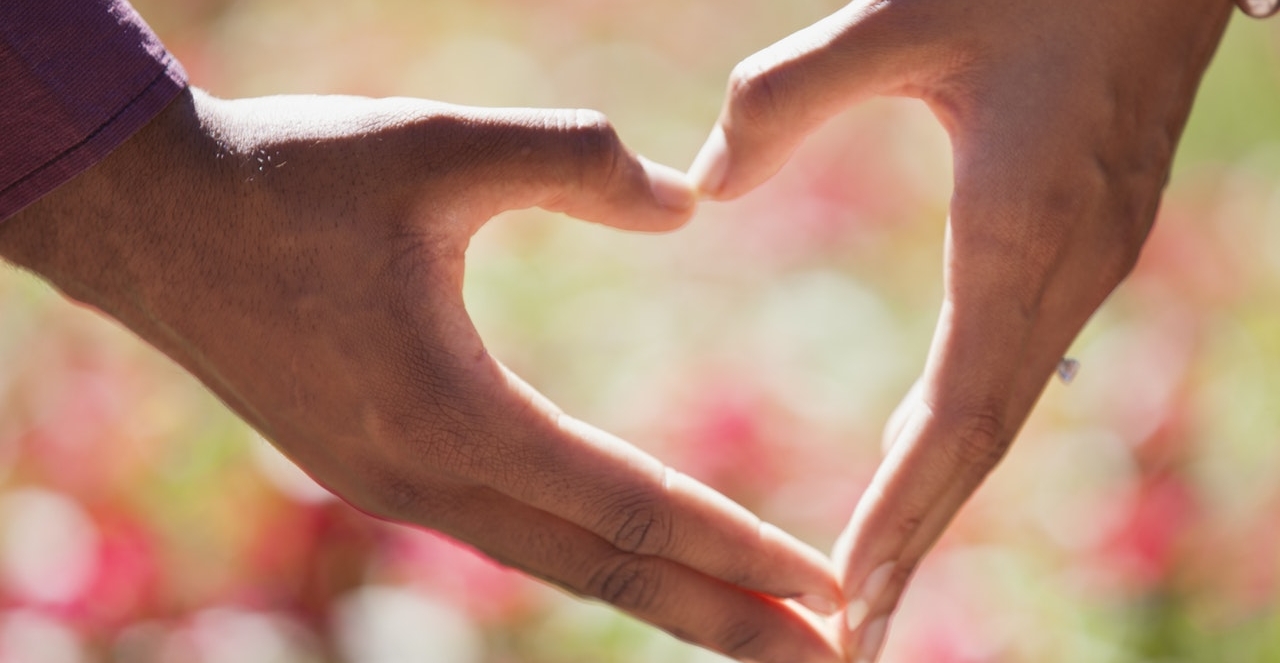 SUCCESS STORIES FROM PAST CLIENTS
Lance and Liz were an amazing team to work with and they had the perfect combination of being aggressive and determined without feeling pushy. They calmed us down when we got stressed and kept us motivated to find our home. It truly felt like we had family that was taking care of our family and they found us a dream home near the ocean! Would definitely recommend them!
- APTOS, CA
I am retiring after this school year and relocating to Portland. It was an agent up there who connected me with Lance and his team, and boy am I glad they did! I'm in the middle of many changes and was already overwhelmed, but Liz and Lance made it all so easy.

Lance is the great persuader, lol. He really knows this area and is totally service oriented, Liz knows all the steps and makes all the process understandable and easy and is a great negotiator.

My house never even made it to market! It sold before the inspections, before the repairs, before being listed....and I got $25K over asking! They are great about supporting whatever you, the client, need, and are persistent, polite, and creative in what they do.

Don't miss your chance. Make sure you interview these guys if you are buying or selling.
- SANTA CRUZ, CA
Liz Kroft and Lance Hulsey went above & beyond helping us navigate the extremely competitive Bay Area market to help us find our home in the redwoods by the beach. We closed today. They are ranked as the best in Santa Cruz County for good reason. Cant thank them enough!
- SCOTTS VALLEY, CA
Liz and Lance recently helped my wife and I sell our home of 14 years and purchase another home in the same area. We love the area and desired additional features, an upgrade from our current house. We had a long list of "wants" and the bottom line is we ended up checking every box we wanted for our new home and then some.

Equally as important is that Lance and Liz showed incredible integrity and professionalism throughout the entire process. It took about 6 months from the time we first spoke until we got the keys to our new place. We love our new home and couldn't have done it without the strategic thinking, technical input, and tenacity of the "Liz and Lance" team. Speaking of team, I wasn't sure how a real estate team operates. It seems most realtors go it alone not wanting to share the commission with others. I now see the tremendous benefits of hiring a team. It seemed like no matter what obstacle was presented or what problem needed to be solved one of them had the answer and when we needed to communicate, one or both of them were always available. This is a huge bonus in today's busy market! They were there for us every step of the way and always had our best interests in mind and they complement each other very well. Also, their service did not stop with the purchase of our home as they continued to help us for months into our new home. I would say they went above and beyond. They are a great team!

Hire these two, they will not disappoint you!
- FELTON & BEN LOMOND, CA
"Lance Hulsey is one of the best agents in the Santa Cruz area. He and his partner, Liz, helped me sell my townhouse in Santa Cruz and purchase a new house in Felton. This was all during the crazy winter storms we had. My new home was purchased on a contingency. He kept me calm and worked with the sellers agent as we sold my townhouse. Everything work out great! The sun came out and so did the buyers. They are extremely knowledgeable of the Santa Cruz area including the mountains. Which is extremely helpful. There are a lot of properties with issues up there. Lance can make sure you don't make a mistake with his extensive knowledge of the area. I will definitely use Lance again and refer him to anyone looking to purchase or sell a home."
- SANTA CRUZ & FELTON, CA
"I'm very excited to highly recommend the stellar Real Estate team of Liz Kroft and Lance Hulsey. Each brings their unique and well-honed skills to the process leaving no stone unturned. Their experience, marketing ideas, and genuine passion for the business and their clients, resulted in a great financial win for my family after they sold our home in Santa Cruz. Liz and Lance are very professional but are equally available for a shoulder to lean on during a sometimes emotional process. They are smart, kind, get the job done and have solutions for any obstacles that pop up. Thank you Liz and Lance for saving the day and making a great deal for us, we had a wonderful experience! You are always in our hearts."
- SANTA CRUZ, CA
Create Your Own Love Story With Us
"Lance assisted us recently in purchasing a home as an investment property, and he could not have been better to work with! He and his partner, Liz, made the process unbelievably easy and straightforward, from finding the property in the first place, right through to their kind gesture of having the home professionally cleaned for us before our tenants moved in. Throughout all stages of the purchase, they were quickly responsive to calls and text messages, and, we felt, went above and beyond to protect our interests, guide us, and make sure we came out happy at the end, and we absolutely did. His price-research and negotiation skills are stellar. Lance and Liz's follow up post-purchase has been great, and I feel really good about giving them my highest recommendation."
- BEN LOMOND, CA
"As we conclude yet another transaction I am reminded how grateful I am to work with you both. I greatly appreciate the opportunity to work with such a dynamic duo and your clients. Your levels of expertise, professionalism and the ease of our communication makes working together a true joy. I am continuously honored to receive referrals from you and looking forward to all future transactions, anticipating more of the same."
- ESSEX MORTGAGE
"Liz Kroft and her partner Lance Hulsey worked tirelessly for nine months helping me purchase a lot to build a house on. Buildable lots are not easy to come by in Santa Cruz County, but with their determination (and answering my countless questions), we had success! I'm hoping to sell a house in the near future, and I'll definitely enlist the help of these two experts. I will not hesitate to encourage anyone I know looking to buy or sell real estate in the area to contact Liz and Lance."
- BOULDER CREEK, CA
"We had a wonderful experience working with Liz and Lance. They really took the time to understand what we were looking for, and they spent time with us finding the right house for our family. We were looking in the winter when there wasn't a lot of housing stock on the market and they looked at every possible option with us. Their knowledge throughout the home buying process was invaluable. When we had our offer accepted, they spent many hours thoroughly researching the property, giving us the reassurance that there would be no surprises. Having two agents working as a team meant that they were always available for help or to go to look at properties."
- BEN LOMOND, CA
"My husband and I worked with Liz & Lance to help buy our first home. Being new to the area, we interviewed a few agents and chose this team because of their deep and thorough knowledge of both Santa Cruz and the home buying process.
They were extremely responsive and on top of the ball at all times, responding to us immediately, usually within the hour. We were unable to attend the home inspection, so Liz went on our behalf. She called me and put me on speakerphone at the end of the inspection so that I could listen to the synopsis. Their transparency and attitude made it easy to trust them; which is an important factor when making such a large decision! It also doesn't hurt that Lance and Liz are friendly, easy to talk to and fun to hang out with. If you are looking for someone who is personable, knowledgeable and in it for you, this team is your best bet!"
- SANTA CRUZ, CA
"Liz and Lance sold our home in 8 days above and beyond our list price! We got out of our house and purchased the perfect home in the neighborhood where we wanted to be. I know many people that haven't had that kind of success. Thanks again for everything! We really look forward to having you as a resource and being able to refer friends to you for real estate advice."
- LOS GATOS & SANTA CRUZ, CA
"I couldn't imagine selling my home with anyone else. Liz and Lance were an absolute pleasure to work with and right there every step of the way. They coordinated everything from repairing the damaged hardwood floors to ensuring we passed our septic inspection (at one point Lance was halfway in the tank snaking things out himself!). Their marketing was top notch. The house sold after only 6 days, during a slow time of year and set a record price per square foot in the neighborhood. If you're looking to sell or buy a home in the Santa Cruz area, this team is the one to work with. Diligent, professional, personable and always there. They're tough negotiators and clearly passionate about their work."
- BEN LOMOND, CA
"Liz and Lance are two evolved humans. Honest, pragmatic, discerning, research and data-based, they make a very confusing process streamlined, reasonable and advantageous. Our home purchase process was unique in many ways, with unknown and undisclosed challenges popping up at every turn. Regardless, we always felt prepared and informed to make the best decision for our family. We felt unlimited support wether it be emotional, mental or logistical. There are a lot of real estate agents in the world, but few that are as competent and passionate as Lance Hulsey and Liz Kroft. We are indebted to them for all their hard work and deal making. We came out on top and have them to thank."
- BEN LOMOND, CA
"Lance and Liz represented my husband and I in the purchase of our mountain retreat home. They advised us on every property we viewed, whether a neighborhood was good, bad, to be avoided, or developing. They advised us on all areas of potential concern, like the integrity of a mountain side, foundation, plumbing, water, and septic system. We discussed all areas that looked solid and areas that raised a red flag. Then we hired an expert in an area of concern as needed (in our case, a geologist). I was picky about where I wanted to be, so fortunately, Lance and Liz were extremely accommodating. We looked at a lot of homes and not once did I ever feel them getting impatient with me. I trust Lance and Liz and will for sure call on them in the future. A big thank you!"
- BOULDER CREEK, CA
"If everyone were as customer service oriented as Lance Hulsey, complaint departments would be eradicated. This guy and his partner Liz will NOT disappoint! My experience in dealing with most people in this particular industry has not been that great. Most do just enough to get by and get their commission. Lance and Liz can't operate that way. They will tell you what needs to be said even if it means killing a deal if it's in your best interest. I would trust Lance in business and feel like I've gained a good friend through my experience working with him and Liz. Don't waste your time with anyone else."
- BOULDER CREEK, CA
"I want you to know how much I appreciate you taking us on and getting the job done... in the end we met all our goals and this place has way more than I ever thought we could get...I really appreciate your advocacy towards our goals and I would fully recommend you and Liz to anyone. You guys rocked it!"
- FELTON & BEN LOMOND, CA
Your recommendation is the biggest compliment you can give us
Leave A Review
For Liz Kroft
Leave A Review
For Lance Hulsey